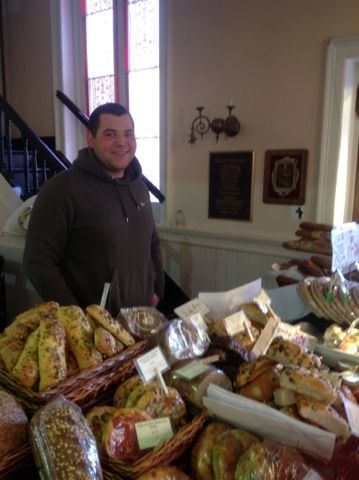 Meet Tony, of Panzarella Foods. Tony is one of our dedicated vendors, staffing the Panzarella Foods booth every week. Panzarella's is located to your right when you enter Nyack Center through the main entrance.
You love Panzarell's crab cakes, but did you know they also have chicken pot pies in that freezer case? Plus…homemade veggie burgers, eggplant rollatini, gourmet seafood, and whole wheat pizza.
The pizzas are also available fresh (as in not frozen) back on the bread table, where you'll find olive pockets (yum!), baguettes and focaccia, rolls. And don't forget their fresh mozzarella and homemade tomato sauce.
Why not pick up some extra food for the freezer for the next night you don't want to cook?